NISSAN SERENA 2.0 HIGHWAY STAR TOURING PACK LAUNCHED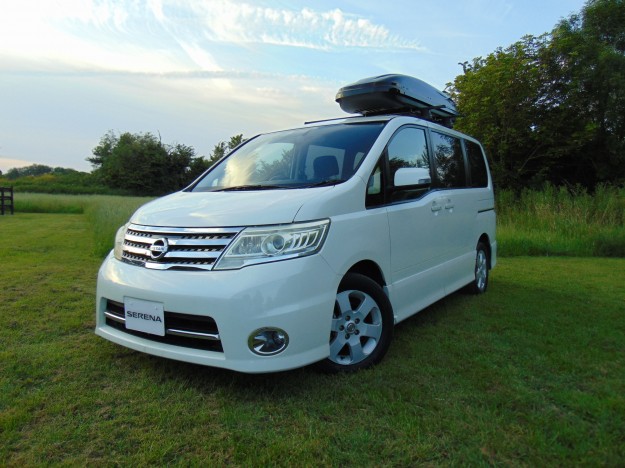 We have today launched our "Touring Pack" option for the Nissan Serena.
TOURING PACK
Our "Touring Pack" has been designed with an aim to add additional versatility to the Serena – the options allow Japan's best-selling minivan to become a more comfortable overnight vehicle - day van. The "Touring Pack" consists of Thule roof rack system and roof box allowing for additional storage. Available at additional cost are custom made memory foam cushions and mattress topper that allows the Serena flatbed seat configuration to become more comfortable. This low cost option opens the imagination to almost unlimited possibilities for overnight travelling with many more accessories available to compliment any trip. The Serena is a prefect motorhome or campervan alternative for owners looking for a simpler overnight alternative than can easily also be used as a daily drive.
INSURANCE FRIENDLY
Declaring any modification and especially with camper conversions can cause issues with insurance companies willingness to offer cover and can significantly increase premiums. We have worked hard with a number of insurance companies and brokers for our "Touring Pack" to be recognised as accessories rather than full conversion. This reduces premium and gives peace of mind that insurance is not invalidated for failure to declare.